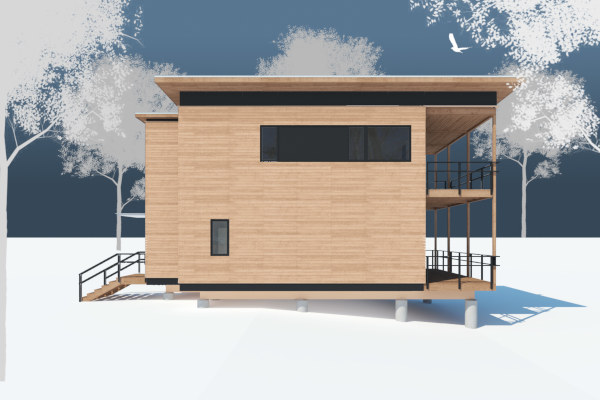 The Urban Cabin CornerHouse:
What?! You think Cabins are only rural? Think again.
This sleek expandable prefab house is at home on the land -or- on the perfect urban lot with southern exposure, hence the name, CornerHouse.
Note the house is sited south on the corner, not on a building face.
Like a Rhinestone Cowboy, this Mod Cabin combines street savvy style with passive solar energy efficiency design that tips its hat to a more natural, open setting... Bringin' cabin outdoors-in philosophy to a smart growth urban corner lot or preserved open space near you.